Sunday 23 October
Turismo in Langa
Corso Torino 4
12051 Alba (Cn)
Tel 0173.364030
SMS 331.9231050
info@turismoinlanga
---
Alba Family Tour: the interactive tour for children and adults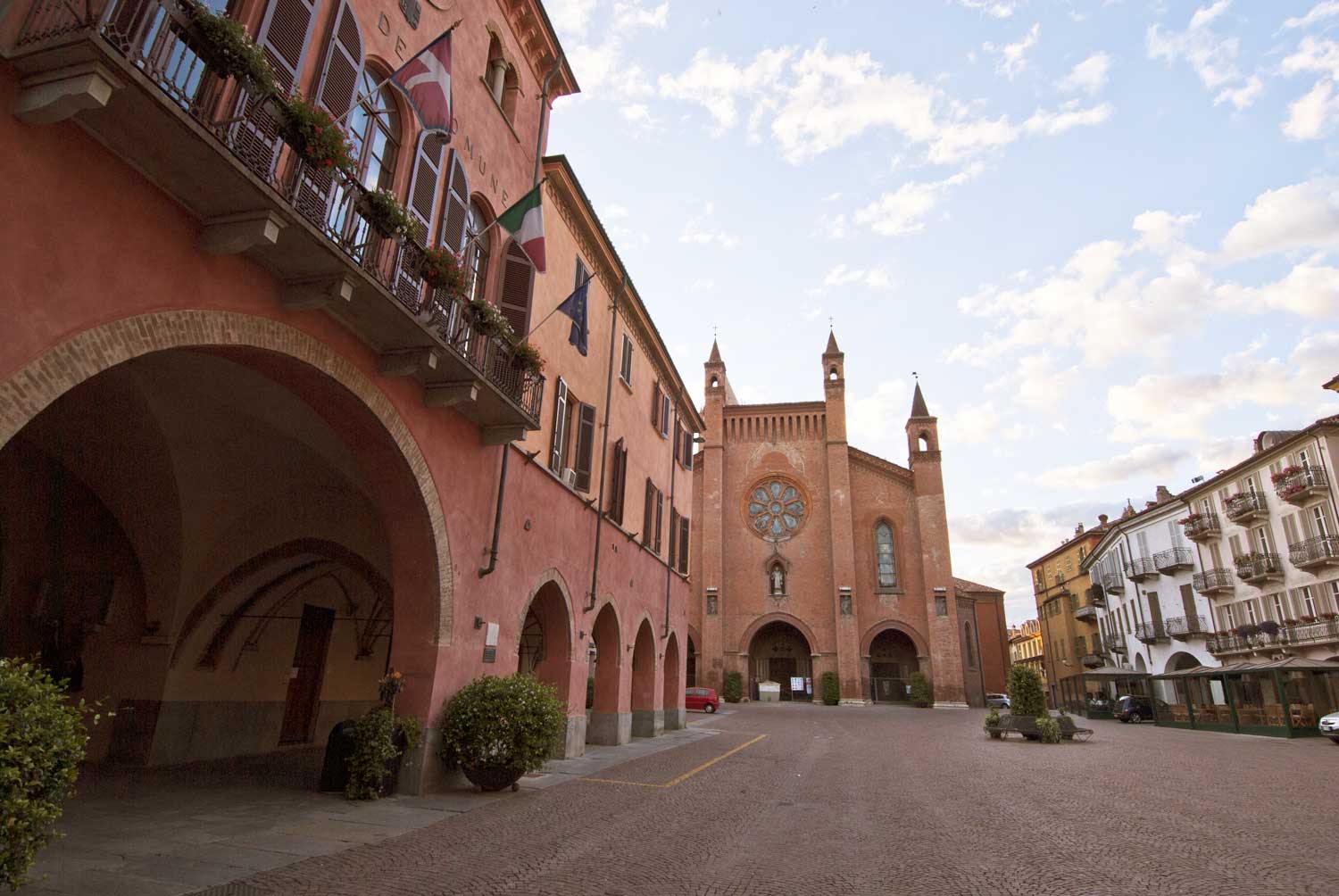 Families can visit the city center of Alba on Sunday 24thApril, 26th June, 23rd October and finally 18th December 2016 at 4 p.m.
Alba Family Tour is the children tour that also adults like. This tour is dedicated to families and permits you to visit the cultural heritage of Alba with a skillful guide that will entertain you with curiosities and interesting things.
The strange events that happened when the city was funded, the bizarre heads at the entries of the churches, a roman emperor who was the main character of lots of omens, the storks laws and a lot more… It is a pity that the guide is a little forgetful and often forgets where some architectural elements are!
Every participant will be given a particular map and a game-kit to help the guide find objects and architectural elements hidden in the city: will you be able to identify them?
Prices
To participate to the tour you must book within 6 p.m. of the Saturday before the tour, because it will only take place with at least 6 participants (you can fill in the booking form that you find on this page).
Adults ticket: 10€. Reduced ticket: 8€ (people aged  65+ or 6-12, groups with at least 12 members, disabled people companions, people who subscribed to the current year  "Turismo in Langa" card or the "Abbonamento Mesei Torino Piemonte" one). Kids aged 7-12 pay 5€. Entry is free for children up to 6 years.
Booking is compulsory, limited places.