Dolcetto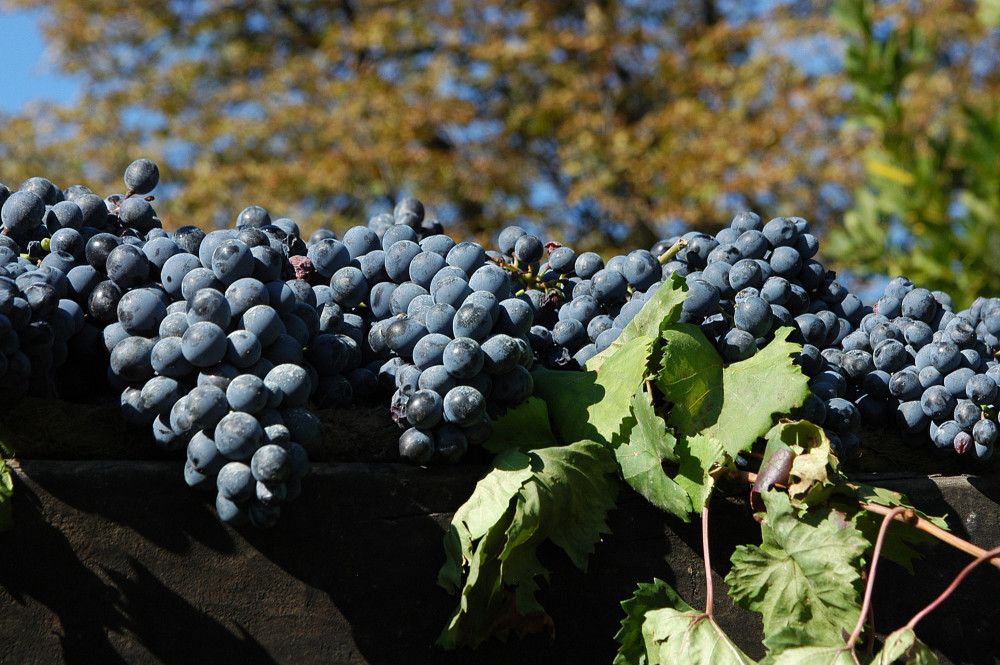 Dolcetto is the daily Piedmont wine par excellence, so domestic that for ages  it did not cross the regional borders but for rare occasions, like when some small bud were planted in Sardinia to prove that the island belonged to the Savoy's reign, some others reached Argentina hidden in emigrants' bags.
An ordinary home wine and unknown outside, also due to the name which can lead an amateur to think it is a sweet wine. The fruit only is extremely sweet, enjoyable as dessert grapes or used in the wine cure practiced until the fifties. On the other hand, the wine is dry and strongly fruity with an ending almond-shaped taste. Therefore, the name derives from the Piemontese "dosset" which means sweet.
Dolcetto is cultivated in lower Piedmont, in the provinces  of Cuneo (Langhe), Asti (Monferrato), Alessandria (Acqui, Ovada, and Tortona), and Torino (Pinerolese). It has managed to receive eleven DOC awards. Recently, Dolcetto of Colli Tortonesi, Pinerolese, Langhe and Monferrato have been added
to the "historical seven", the Dolcetto of Alba, Asti, Dogliani, Acqui, Ovada, Diano d'Alba and the Langhe Monregalesi. A big legislative effort has been carried on to give quality and commercial support to a wine which is shaking that image of a simple, every day, wine off, which did not give its due.
The spring of Dolcetto has just begun, in virtue of the farsightedness of some producers who believe in the potential of the vine and the area, using cutting-edge technologies or simply the low yield of vineyards. Foreign markets are opening, thanks to the good price-quality ratio of this wine.
The History
The first Dolcetto to be mentioned is Dolcetto of Ast. At the beginning of the 16th Century. Gian Giorgio Allione, playwright, included the following phrase in one of his works: patin, formagg, tajarin, carn fresca, vin bianc e dosset de Mongardin (Slippers, cheese, pasta, fresh meat, white wine and Dolcetto from Mongardino). The quotation which we owe to the historian Gian Luigi Bera of Canelli, took away the supremacy of the Dolcetto of Dogliani, which received attention in a harvest bulletin from 1593.
---