Alba Panoramica. The tour of Cento Torri
This tour in the medieval city center of Alba and through its "Cento Torri" (hundred towers) will also be a great occasion to discover interesting things about Alba and admire it from different panoramic points of view.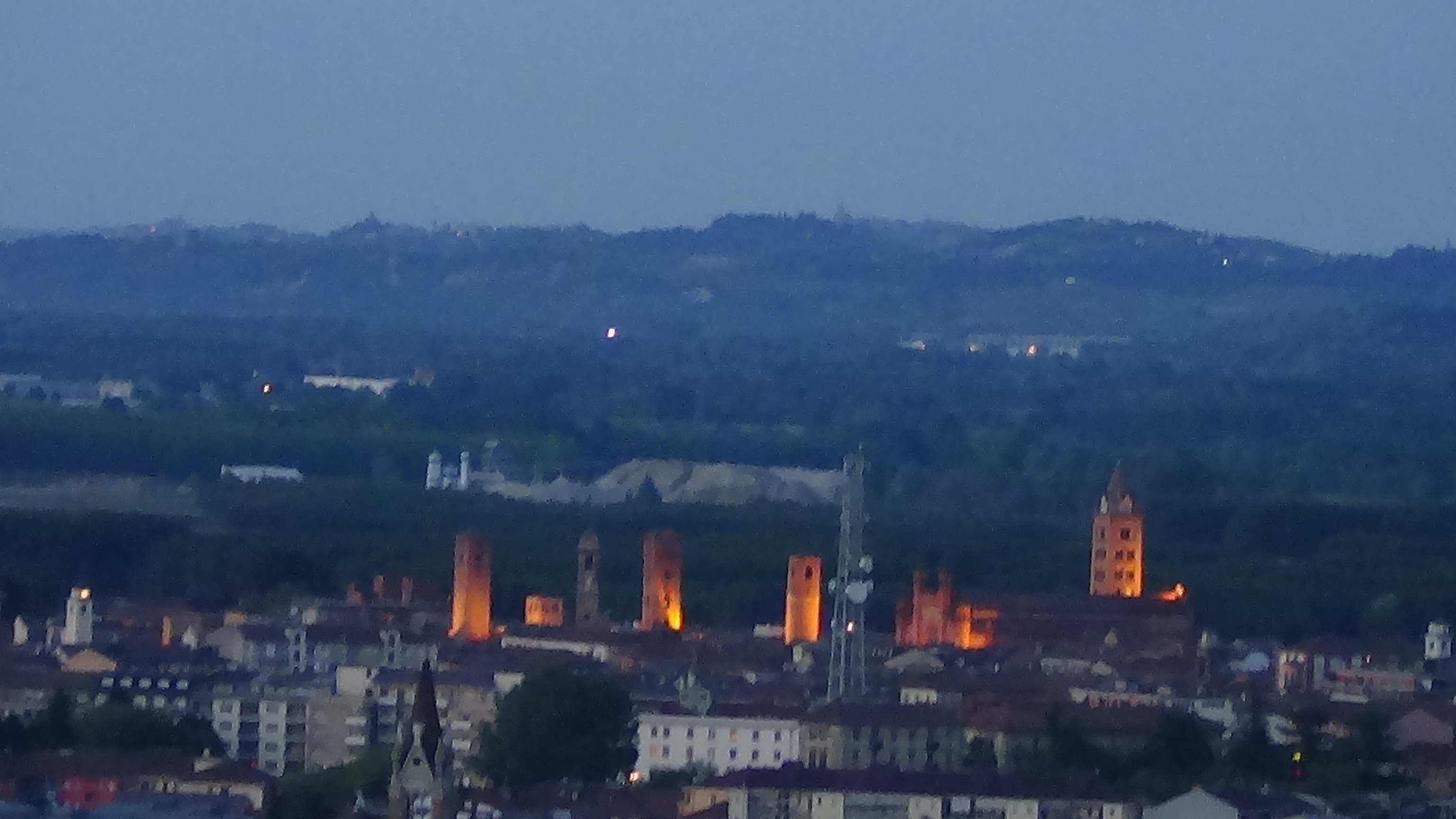 A "Turismo in Langa" qualified guide will lead you through the cultural heritage of Alba. This tour lasts approximately 1h45' and will permit you to:
get to know medieval architecture and discover that the famous towers in Alba never were a hundred.
visit Piazza Pertinace and learn about the "Castellaccio" and the historic rivalry with the city of Asti.
visit some important pieces of art in the Sala Consiliare of the City Hall (a Macrino d'Alba for example)
admire Piazza Risorgimento from the balcony
discover the bizarre "Libro della Catena" (book of the chain)
admire the apse and the external frescos of the Romanesque church of San Domenico from the summer arena of Teatro Sociale Busca
visit the church of San Giovanni Battista and its precious treasure of holy pieces of art
hike the 40 meters high Torre Campanaria of the cathedral of San Lorenzo and discover that there are actually two bell towers, one from the X century and the other from the XII century
enjoy a breathtaking panorama of the whole city and the hills of Langhe and Roero.
Prices
To participate to the tour you must book within 6 p.m. of the Saturday before the tour, because it will only take place with at least 6 participants (you can fill in the booking form that you find on this page). Adults ticket: 10€. Reduced ticket: 8€ (people aged  65+ or 6-12, groups with at least 12 members, disabled people companions, people who subscribed to the current year  "Turismo in Langa" card or the "Abbonamento Mesei Torino Piemonte" one). Entry is free for children up to 6 years.